Technologies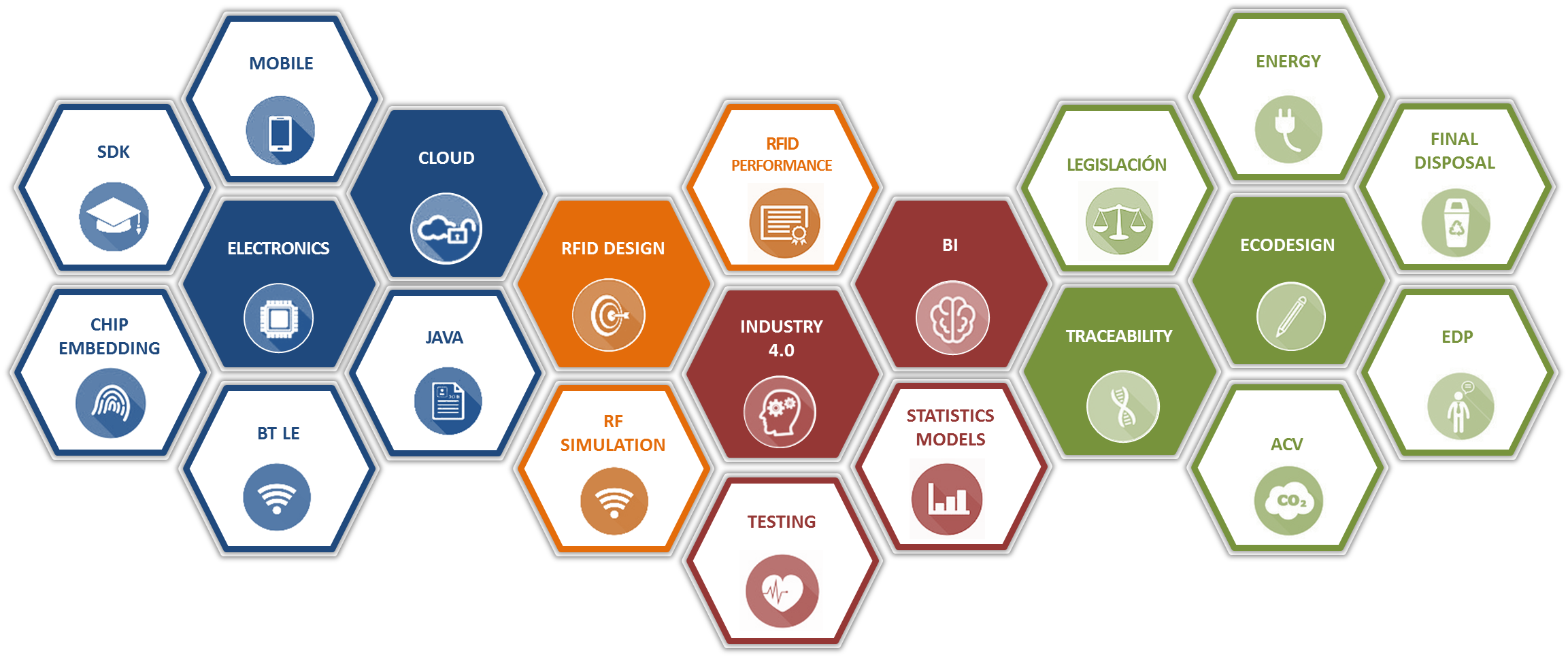 The project is developed on some of the HORIZON 2020 technologies considered the Key Enabling Technologies (KETs). The main ones:

ECODESIGN
Key technology for the analysis of the product life cycle. It deals adding environmental aspects to the product design.

RFID
Key technology for identifying products by radiofrequency even under extreme conditions and after a long product life cycle.

CLOUD COMPUTING
Technology key to obtain a repository information accessible ubiquitously and updated in real time.

BUSINESS INTELLIGENCE
Key technology to give intelligence to manufacturing systems, advanced and sustainable manufacturing for the decisions that minimize the environmental impact of the activity (Industry 4.0).